Return to Headlines
Mako Memo - November 10, 2023
MAKO MEMO
November 10, 2023
Dear Mullen-Hall Families,
Thank you to all that have served and continue to serve our country! Happy Veterans Day and enjoy the weekend! The Scholastic Book Fair is next week! Family Night is November 15th from 4:30-6:30pm. Preview day is Monday the 13th. Flyers went home on Monday- please check those backpacks!
Don't forget about the VIPS track meet next Saturday! LET'S GO MULLEN!
Scholastic Book Fair November 13-17, 2023 in the Mullen Hall Music Room
Family Night: Wednesday November 15, 2023 from 4:30pm - 6:30pm
---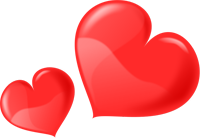 Our Kindness Challenge: Celebrate Someone You Love
---
NEWS FROM THE OFFICE OF TEACHING AND LEARNING !
We are excited to share with you an opportunity to celebrate our Cape Verdean community through a student contest that welcomes creative expression. This contest is one of many ways that Falmouth Public Schools will celebrate Cape Verdean heritage and culture in the coming year.
Why this year? Cape Verde, or Cabo Verde, achieved its independence in 1975 – two years after the assassination of their renowned freedom fighter, Amilcar Cabral – whose 100th birthday would have been next September. As we reflect on Amilcar Cabral's leadership, we are partnering with our friends at the Cape Cod Cape Verdean Museum & Cultural Center to offer this opportunity. To learn more about Amilcar Cabral and the values he held as a leader, please listen to our friend Barbara Burgo as she shares her knowledge with you.
We encourage all Clippers to submit.
---
This year's Elementary Track Meet will be held on Saturday, November 18th.
The event will be held OUTDOORS at the Falmouth High School's track, so please have your runner(s) dress accordingly. In case of severe or inclement weather, please be sure to include an email that you check frequently, as this is how you will be notified of any changes to the event or the schedule.
Races are scheduled by grade. Please arrive at least 15 minutes prior to race time to check in your runner and pick up their event t-shirt. Also allow time to park as there are other events at the high school that day.
Please click the following link to register and please fill out a separate form for each runner: https://forms.gle/xgsEfFH8a8EKdo836
RACE SCHEDULE
Grade K: 8:30 - 9:00 am
Grade 1: 9:15 - 9:45 am
Grade 2: 10:00 - 10:30 am
Grade 3: 10:45 - 11:15 am
Grade 4: 11:30 am - Noon
For more information about the event or to see pictures from last year, click https://www.falmouthvips.org/vips-elementary-track-meet.html.
If you have questions about the event or about signing up, please contact Falmouth VIPS or call (508) 548-1621 week days between 8:30-3:30 p.m.
---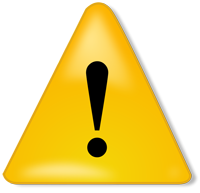 Setting up your parent portal is a must do, and provides us with all current information regarding your student.
The mandatory forms include emergency contacts, health, medical authorizations, guardian information ,address and the general permission. The general permission includes permission to take and share photos as well as walking field trip permission. These must be updated even if there were NO CHANGES. Teachers have reached out and resent forms.
---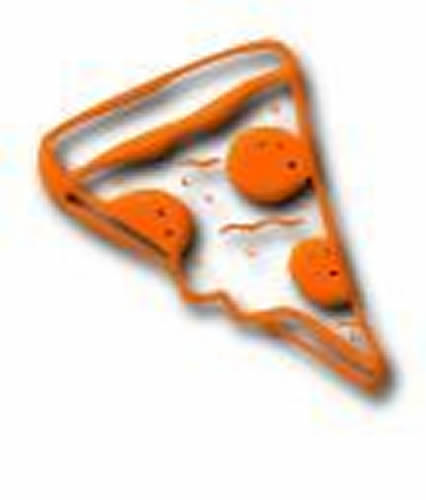 Cafeteria News
If your student would like a second lunch they must have money on their My School Bucks account. Go to MySchoolBucks.com - From this site you will create your account and add money to your child's school meal account. All you need is your student's name, Locally-Assigned Student Identifier number (LASID) (you may find this number on your child's Picture ID or by contacting The Food Service Office 508-548-0151 x 134).
---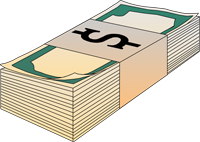 MV Banking News:
No banking this week.
---
Upcoming Dates :
American Indian Heritage Month!
November 13- Literacy Night at Teaticket 5:30-6:30pm
November 13th-17th - Scholastic Book Fair at Mullen Hall
November 22-24-Thanksgiving Observance-No School
---
LINK TO IMPORTANT EVENTS/FLYERS
---
Please share your thoughts and ask questions. We are always available by phone call/email or feel free to drop in.
Together,
Rose Moran - Principal moran@falmouth.k12.ma.us
Jill Meserve - Assistant Principal jmeserve@falmouth.k12.ma.us
Anne-Marie Iandoli - Special Education Building Administrator aiandoli@falmouth.k12.ma.us
#IAmACLIPPER
C - Creative L - Learner I - Inquisitive P - Participant P - Partner E - Effective Communicator R - Resilient