Return to Headlines
Mako Memo - September 15, 2023
MAKO MEMO
September 15, 2023
Dear Mullen-Hall Families,
We have completed our first full week ! Oh Yeah! We hosted two community meetings on Friday for the purpose of reviewing "What It Is To Be A Clipper.'' We reviewed bus expectations, cafeteria plan, hallway plan, school culture and being kind. Ask your Clipper about school expectations.
Please write your student's name on their lunch boxes/ jackets and backpacks. We have many items already without names and if labeled we will return!
Please remember if your child is going to be tardy or absent from school for any reason, including family obligations, please telephone the school Safe Arrival number at 508-548-0220 ext. 4. This extension is available 24 hours a day for you.
Spanish Heritage Month highlighted in the library!
IMPORTANT AND A MUST DO!
Thank you to all who have set up their parent portals but there are still 118 families who have not completed the process. We can help if needed.
If you have set up your portal you still need to log on and submit forms even if there are NO Changes! Please be on the lookout! Your student's classroom teacher will be reaching out to you if you still need to complete your forms. Link to Portal
Please call for assistance WE ARE HERE FOR YOU !
---

If choosing a school lunch and your child would like seconds they must have money in their account or cash. If your child brings a home lunch and decides to select the school lunch that is an option. Please reach out to your child's teacher if switching from home lunch to school lunch does not follow your family's plan.
Congratulations Mullen Hall on our first successful collection of food waste by Black Earth! We are making a positive difference for the environment!
---
-"The PTO has the opportunity to volunteer at the Cape Cod marathon . The shifts are Saturday 10/7 and/or Sunday 10/8. All volunteers will receive a race hoodie and our organization will receive a generous donation. Contact Jeanie at jeaniebogosian@gmail.com if interested and for more details. "
The PTO is happy to announce their first "back to school" event, Mullen Hall Movie Night Disney's ELEMENTAL will be shown in the front bus circle, 6:00 pm Friday Sept. 22nd. Bring a blanket or a chair and come hang with other Mako families for a night of fun. If you'd like to help out by donating a snack or your time, please click the following link: MOVIE NIGHT VOLUNTEER SIGN-UP
The PTO is always looking for members, volunteers and ideas you can offer. If interested in joining our team, attending a monthly meeting or connecting with the current board members, please email mullenhallpto@falmouth.k12.ma.us anytime.
---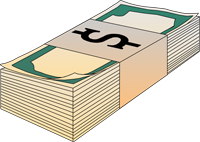 MV Banking News:
In-school banking with Martha's Vineyard Savings Bank starts on Friday Sept 22nd in the cafeteria. We are looking forward to seeing all of our returning school bankers and excited to welcome any interested students who would like to sign up! If your child is interested in participating please see the Letter to Parents, the Information Packet and the Signup Form below.
---
News from the Music Room:
Hello!!!
The music room is buzzing with excitement! 3rd and 4th graders have the opportunity to join the choir! It will be on Thursdays after school until 4:30 pm. The name of our choir is The Mako Madrigals. Please click here to register.
The 4th graders also have the opportunity to join the 4th grade band! In music class they have been trying the instruments. I recommend picking something that is easy to make a sound and you like listening to others play the instrument. Band will take place after school on Wednesdays until 4:30 pm. Depending on enrollment, a second day might be added. Please click here to register.
---
Upcoming Dates :
September is Hispanic Heritage Month
September 22nd- PTO Movie night in the bus circle 6:00pm
First Banking Day
September 25th- Picture Day (Retakes November 3rd) order info below!!!
September 26th- Early Dismissal 12:40pm
LifeTouch Picture Day is Coming!
Monday, September 25th, 2023
Pre-Order today ~ LIFETOUCH ORDER LINK
Picture Day ID: EVTGMHB8M
October 2nd - MEET YOUR TEACHER NIGHT
Meet The Teacher Night Schedule
---
LINK TO IMPORTANT EVENTS/FLYERS
---
Please share your thoughts and ask questions. We are always available by phone call/ email or feel free to drop in.
Together,
Rose Moran Jill Meserve Anne-Marie Iandoli
Principal Assistant Principal Special Education Building Administrator
rmoran@falmouth.k12.ma.us jmeserve@falmouth.k12.ma.us aiandoli@falmouth.k12.ma.us
#IAmACLIPPER
C - Creative L - Learner I - Inquisitive P - Participant P - Partner E - Effective Communicator R - Resilient