Return to Headlines
Mako Memo - March 17, 2023
MAKO MEMO
March 17, 2023
Dear Mullen-Hall Families,
Welcome Spring! Longer days and warmer weather will be coming our way. Leprechauns were seen, but none were caught! Shenanigans everywhere!


Friendly reminder, please send your student in with a water bottle each day, we have multiple filling stations throughout the school to keep them hydrated! Please label the bottle.
Congratulations to Mrs. Bushey, Langmead, & Coon's classes on completing the most amount of math facts so far as we continue to march to a million! 2 more weeks to go. . . .keep up the good work!!!
Grade 3 and 4 MCAS preparation has begun and the dates have been determined. ELA will be April 4th -5th, makeups are April 6th. Math MCAS will take place May 10th-11th, makeups are May 12th. Chromebooks will not go home that week as they will be needed for MCAS testing. Chargers should be sent into school for this week.
In order to alleviate confusion for the YMCA drop off and band drop off there is a NEW procedure for band drop off. All band students will enter by the front main door. Please ring to be buzzed in. Thank you for your support.
---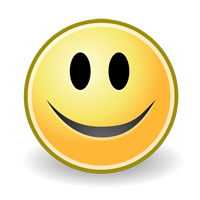 Our On-Going Kindness Mission Continues
Plant a seed!
---
Mullen Hall Elementary School
Yearbook ID: 6632123
---
Upcoming Dates :
March 24th- Report Cards Go Home
March 26th- Family Skate Night at Falmouth Ice Arena 4:30-5:30pm
March 27th-31st- Kindergarten Registration Week
March 29th-Family Math Night 5:30-6:30 @ East Falmouth School
March 31st- Bingo for a Cause 5:30-7:00pm
---
PLEASE CLICK HERE FOR MANY EVENT FLYERS
---
Mullen Hall PTO needs your help!
Please continue to send in any donations you can for the upcoming Bingo Night Raffle baskets! All items can be sent into the office anytime. The basket themes are listed below.
Kindergarten– Family Game/Movie Night (Suggestions include blankets, games, popcorn/snacks, movie theater gift card, etc.)
Grade 1– Crafts (Suggestions include paint, crayons, markers, paper, stickers, glue, glitter, craft kit, etc.)
Grade 2– Nature/Gardening (Suggestions include gardening tools or decorations, seeds, suncatchers, mini compass, flashlight, binoculars, bug jars, etc.)
Grade 3– Baking (Suggestions include cookbooks, cookie cutters, kitchen gadgets, shelf-stable ingredients/mixes, apron, sprinkles, etc.)
Grade 4– Fun in the Sun (Suggestions include sunblock, beach gear, yard games, sports-related items, etc.)
The spring session of After School Activities
is in the planning stages, paper flyers were sent home, and the link is below. Please take a look if you are interested in helping. CLICK FOR ACTIVITY FORM
---
DENTAL CLINIC~ Mullen Hall will offer a dental clinic in school on Thursday April 6th. If you'd like to receive paperwork to sign your student up, please email hrivera@falmouth.k12.ma.us to request that printed forms be sent home with your child or click the link below to print at home and return to school.
---
POSTER CONTEST
There is an awesome opportunity for students K-12 to submit an original poster that creatively depicts the history and importance of protecting the planet and the ocean from the impact of shipping by recognizing the importance of the MARPOL Convention (International Convention for the Prevention of Pollution from Ships). The theme reflects the International Maritime Organization's (IMO) 2023 World Maritime Day Theme. Students are asked to submit an original artwork that is based on the Torrey Canyon oil spill in 1967, the largest oil disaster at the time. It was one of the key moments that led to the development of the MARPOL Convention, in force since 1973. Today, MARPOL helps prevent pollution of the sea by:
MARPOL Annex I oil,

MARPOL Annex II- noxious liquid substances in bulk,

MARPOL Annex III- harmful substances in packaged form,

MARPOL Annex IV sewage

MARPOL Annex V garbage from ships, and

MARPOL Annex VI air pollution from ship emissions, and regulation of energy efficiency.
Here is the link for submissions: Art Contest - NAMEPA and I would love to get the word out to the Falmouth schools students.
---
NEWS FROM MRS. JAZO IN THE MUSIC ROOM
---
The Coalition for Children:
Please click the link below for information regarding upcoming events offered through the Coalition for Children for children school aged and younger. Click for Coalition Program Info
---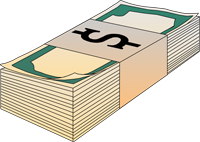 Martha's Vineyard Banking Report:
Happy St. Patrick's Day! We had lots of bankers who were dressed in their St. Patrick's Day gear, we loved seeing all the green! 2nd grader Adeline Roise is the winner of the $20 Michael's gift card. Congratulations! For the next two weeks, we will be raffling off a set of magic colored pencils each week.
We are looking for VOLUNTEERS to help with banking on Friday mornings in the cafeteria from 8:45am-9:45am. If you are interested in helping out please contact Kathryn Giardi at katgiardi@gmail.com.
---
You can follow the Falmouth School Committee here and find their Agendas & Minutes here.
Each week I will include a Google Form as a vehicle for you to share your thoughts and ask questions.
Together,
Rose Moran Jill Meserve Anne-Marie Iandoli
Principal Assistant Principal Special Education Building Administrator
C-I am Creative
L-I am a Learner
I-I am Inquisitive
P-I am a Participant
P-I am a Partner
E-I am an Effective Communicator
R-I am Resilient