Return to Headlines
Mako Memo - March 10, 2023
MAKO MEMO
March 10, 2023
Dear Mullen-Hall Families,
We have had a busy week here at Mullen Hall! Monday, we kicked off our annual "March to a Million (Math Facts)", on Tuesday we hosted a Community Meeting starring our Kindergarten Clippers, on Wednesday we spectated the "Drums of the Atlantic" show, and on Friday we were treated to the "Eyes on Owls" show brought to us by the PTO. The Second Grade put on an outstanding performance at the concert on Wednesday evening. Thank you to all of our families, audience members, and students who make our school such an amazing place to be!
.
Mullen Hall Peace Builders!


In order to alleviate confusion for the YMCA drop off and band drop off we will initiate a NEW procedure for band drop off. All band students will enter by the front main door. Please ring to be buzzed in. Thank you for your support.
---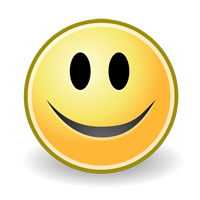 Our On-Going Kindness Mission Continues
Leave a kindness note for someone!
---
Mullen Hall Elementary School
Yearbook ID: 6632123
---
STEAM FAIR:
On Saturday, March 11, 2023, from 10am to 12 noon, Falmouth High School will host the district's 45th annual K-12 STEAM Fair, a celebration of Science, Technology, Engineering, Art, and Mathematics. The Falmouth STEAM Fair is a FREE, family-friendly event at 874 Gifford Street with activities and exhibitions appealing to all ages!
---
Upcoming Dates :
March 11th- FPS Steam Fair @Falmouth High School 10-12pm
March 24th- Report Cards Go Home
March 26th- Family Skate Night at Falmouth Ice Arena 4:30-5:30pm
March 27th-31st- Kindergarten Registration Week
March 29th-Family Math Night 5:30-6:30 @East Falmouth School
March 31st- Bingo for a Cause 5:30-7:00pm
---
PLEASE CLICK HERE FOR MANY EVENT FLYERS
---
Mullen Hall PTO needs your help!
Please continue to send in any donations you can for the upcoming Bingo Night Raffle baskets! All items can be sent in to the office anytime.
The basket themes are listed below.
Kindergarten– Family Game/Movie Night (Suggestions include blankets, games, popcorn/snacks, movie theater gift card, etc.)
Grade 1– Crafts (Suggestions include paint, crayons, markers, paper, stickers, glue, glitter, craft kit, etc.)
Grade 2– Nature/Gardening (Suggestions include gardening tools or decorations, seeds, suncatchers, mini compass, flashlight, binoculars, bug jars, etc.)
Grade 3– Baking (Suggestions include cookbooks, cookie cutters, kitchen gadgets, shelf-stable ingredients/mixes, apron, sprinkles, etc.)
Grade 4– Fun in the Sun (Suggestions include sunblock, beach gear, yard games, sports-related items, etc.)
The spring session of After School Activities
is in the planning stages, paper flyers were sent home, and the link is below. Please take a look if you are interested in helping.
---
DENTAL CLINIC~ Mullen Hall will offer a dental clinic in school on Thursday April 6th. If you'd like to receive paperwork to sign your student up, please email hrivera@falmouth.k12.ma.us to request that printed forms be sent home with your child or click the link below to print at home and return to school.
---
The Coalition for Children:
Please click the link below for information regarding upcoming events offered through the Coalition for Children for children school aged and younger. Click here for Coalition Program Info
---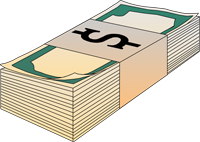 Martha's Vineyard Banking Report:
Mullen-Hall students did a great job saving in the month of February, with a total of $516 in deposits in just 3 weeks. We are also very excited to announce that one of our students was a winner in the national drawing for a $40 Lego gift certificate! Congratulations to 2nd grader Kesha Matavele for being one of only 6 students to win nationwide. We also had two more February winners of new sets of magic colored pencils - 4th grader Brooklyn Rivera and 1st grader Braden Smith. Congratulations to both!
This upcoming month we will be raffling off a $20 gift certificate to Michaels on March 17th, students can enter each week that they bank between now and then.
The nationwide raffle for students who make three deposits by St. Patricks Day are automatically entered to win one of 10 Squishmallow Dragons.
We look forward to seeing all of our bankers next Friday!
---
You can follow the Falmouth School Committee here and find their Agendas & Minutes here.
Each week I will include a Google Form as a vehicle for you to share your thoughts and ask questions.
Together,
Rose Moran Jill Meserve Anne-Marie Iandoli
Principal Assistant Principal Special Education Building Administrator
C-I am Creative
L-I am a Learner
I-I am Inquisitive
P-I am a Participant
P-I am a Partner
E-I am an Effective Communicator
R-I am Resilient