Return to Headlines
Mako Memo - March 3, 2023
MAKO MEMO
March 3, 2023
Dear Mullen-Hall Families,
Welcome back from the break WE MISSED YOU ! It was so good to have the halls filled with our wonderful Makos! Thank you again for all that you do to support our partnership ! Read Across America was a huge success! Thank You to Mrs. Gonzales for organizing this week, Thank you to Mrs. Moniz in the cafeteria for our homemade cupcakes for Dr. Seuss's Birthday and Thank You to all our guest readers!
Some of the titles that were read included Biblioburro by Jeannette Winter, The Cat and the Hat Comes back by Dr. Seuss, Show the World by Angela Dalton and Daria Peoples, The Book with No Pictures, Fox in Socks, The Lorax, Oh! All the Places You'll Go,
And Emmanuel's Dream by Laurie Ann Thompson and Sean Qualls.
Please join us for our annual DISTRICT Family Math Night on Wednesday, March 29 from 5:30 to 6:30. Each year a different elementary school hosts this event. This year we are excited to visit our East Falmouth Elementary School at 33 Davisville Rd! Come see how to have family fun while improving math skills! We will also share some JiJi magic...and more!
---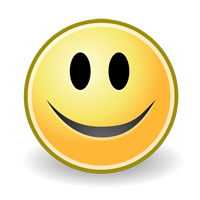 Our On-Going Kindness Mission Continues
Write a thank you letter to a custodian, Mrs. Moniz (cupcakes), Mr. Porto (toybox), or your class's guest reader.
---
STEAM FAIR:
On Saturday, March 11, 2023, from 10am to 12 noon, Falmouth High School will host the district's 45th annual K-12 STEAM Fair, a celebration of Science, Technology, Engineering, Art, and Mathematics. The Falmouth STEAM Fair is a FREE, family-friendly event at 874 Gifford Street with activities and exhibitions appealing to all ages!
---
Mullen Hall Elementary School
Yearbook ID: 6632123
---
Upcoming Dates :
March 7th- Early Release Day- Dismissal at 12:40pm
March 8th-Second Grade Concert 6:30 pm
March 11th- FPS Steam Fair @Falmouth High School 10-12pm
March 24th- Report Cards Go Home
March 26th- Family Skate Night at Falmouth Ice Arena 4:30-5:30pm
March 27th-31st- Kindergarten Registration Week
March 29th-Family Math Night 5:30-6:30 @East Falmouth School
March 31st- Bingo for a Cause 5:30-7:00pm
---
PLEASE CLICK HERE FOR MANY EVENT FLYERS
---
Mullen Hall PTO needs your help! The spring session of After School Activities is in the planning stages, paper flyers were sent home, and the link is below. Please take a look if you are interested in helping.

Mako Madness raffle fundraiser was a huge success! The prize winner's names are ALL listed below.
***Please note, we have 2 winners who we have not been able to reach and who we do not have associated with a specific student. . . .If you know either DAVE K. or FRANK VAN ALLEN, please email mullenhallpto@falmouth.k12.ma.us so we can arrange to deliver prizes!
---
The Coalition for Children:
Please click the link below for information regarding upcoming events offered through the Coalition for Children for children school aged and younger. Click here for Coalition Program Info
---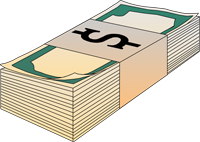 Martha's Vineyard Banking Report:
Mullen-Hall students did a great job saving in the month of February, with a total of $516 in deposits in just 3 weeks. We are also very excited to announce that one of our students was a winner in the national drawing for a $40 Lego gift certificate! Congratulations to 2nd grader Kesha Matavele for being one of only 6 students to win nationwide.
We also had two more February winners of new sets of magic colored pencils - 4th grader Brooklyn Rivera and 1st grader Braden Smith. Congratulations to both!
This upcoming month we will be raffling off a $20 gift certificate to Michaels on March 17th, students can enter each week that they bank between now and then.
The nationwide raffle for students who make three deposits by St. Patricks Day are automatically entered to win one of 10 Squishmallow Dragons.
We look forward to seeing all of our bankers next Friday!
---
You can follow the Falmouth School Committee here and find their Agendas & Minutes here.
Each week I will include a Google Form as a vehicle for you to share your thoughts and ask questions.
Together,
Rose Moran Jill Meserve Anne-Marie Iandoli
Principal Assistant Principal Special Education Building Administrator
C-I am Creative
L-I am a Learner
I-I am Inquisitive
P-I am a Participant
P-I am a Partner
E-I am an Effective Communicator
R-I am Resilient