Return to Headlines
Mako Memo - February 17, 2023
MAKO MEMO
February 17, 2023
Dear Mullen-Hall Families,
Winter break is here and well deserved!
Thank for all your continuous support to our learning community. Enjoy this time to recharge your batteries. Thank you for our messages of kindness to the office that were received on Valentines Day. We felt much love!
Ms. Tabaracci and Mrs. Bell's students PARTNERED up to make and deliver valentines to clients at the JML Center. Spreading kindness continues!
.
Thank you to our CREATIVE Mrs. Jazo for the wonderful first grade performance on Wednesday night!
Thank you to our first grade team for PARTNERING with her in support of this amazing performance.
Thank you to our MAKOS and their families for PARTICIPATING in this evening event!
Cafeteria Updates:
Our loaner freezers continue to support lunch production. Our salad bar is on pause as we are not able to freeze the cooling containers due to the smaller freezer capacity. Salads are being served individually and offered daily. Thank you for your continued support and patience.
Beginning Monday, February 27th we will be celebrating "Read Across America." Our second grade team has planned a fun filled week. Thank you to the PTO for their book contributions for all our CLIPPERS. Thursday there will be a sweet treat served at lunch. Please see below:
---
From Our Counselors:
Did you know at Mullen Hall students can receive free grab-and-go breakfast every morning as well as free lunch in the cafeteria? In addition to breakfast and lunch, all classes also have a snack time every day. Please remember to send your student in with healthy snack options. We do have free snacks we can provide from the local group, Cape Kid Meals. Snacks can be found in the counseling suite for any student who forgets their snack or does not have one for any reason.
Cape Kid Meals also offers weekend food bags with some meal starters and snacks for students who maybe need a little extra for the weekends to take home on Fridays. If you have any questions about food or snacks, or would like to sign up for our weekend food program please reach out to one of the counselors, Wendy Risko, Renee Martin or Samantha Mueller at 508-548-0220 x0. You can find out more about Cape Kid Meals at https://capekidmeals.org/
---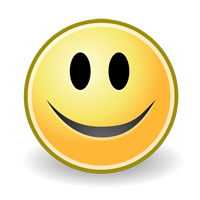 Our On-Going Kindness Mission Continues
Tell Someone What You Like About Them
---
Mullen Hall Elementary School
Yearbook ID: 6632123
---
Upcoming Dates :
February 20th-24th- February Vacation 💘
February 27th-School Reopens
February 27th-March 3 READ ACROSS AMERICA
March 7th- Early Release Day- Dismissal at 12:40pm
March 15th-Second Grade Concert 6:30pm
March 24th- Report Cards Go Home
---
---
Cape Cod Coalition for Children:
Please click the link below for information regarding upcoming events offered through the Coalition for Children for children school aged and younger.
---
---
CLICK for translated STEAM flyer
PLEASE CLICK HERE FOR ACTIVITY FLYERS
Falmouth Public Schools Parent Consent to Share Native Student School Data
CHROMEBOOK Help Desk - Falmouth Public Schools
You can follow the Falmouth School Committee here and find their Agendas & Minutes here.
Each week I will include a Google Form as a vehicle for you to share your thoughts and ask questions.
Together,
Rose Moran Jill Meserve Anne-Marie Iandoli
Principal Assistant Principal Special Education Building Administrator
C-I am Creative
L-I am a Learner
I-I am Inquisitive
P-I am a Participant
P-I am a Partner
E-I am an Effective Communicator
R-I am Resilient