Return to Headlines
Mako Memo - February 10th, 2023
MAKO MEMO
February 10, 2023
Dear Mullen-Hall Families,
Lawrence School engineering classes have built a toy box for our outside recess toys. It is located in front of the school. Thank you for this generous donation!
A community meeting was on February 7th. Grade Two presented Read Across America that will begin on the Monday we return from winter break. Be looking for the calendar of events in the next Mako Memo!
Thank you to all who contributed to the Chase Foundation. The Mullen Hall community collected three hundred dollars! Dribble on with kindness!
Monday Magic!
Celebrations are an important part of the school year, and activities to observe holidays and celebrate students will continue. Please remember classroom based celebrations (e.g., birthday parties, holidays) are food free. Thank you for your support. Elementary Handbook
The Lost and Found is overflowing with winter jackets, sweatshirts, hats and gloves. We have three tables set up in the main hallway for easy viewing. Please encourage your student to stop by and take a peek!
---
FROM VIPS:
Help Falmouth Volunteers In Public Schools (VIPS) get to another 40 years! We're asking the community for support as we hit a huge milestone: 40 years of making a difference in the lives of Falmouth children. From mentoring, to coaching, college help and more, VIPS is there for Falmouth students. Join us as we celebrate "I Love VIPS" Week!
---
From Our Counselors:
Did you know at Mullen Hall students can receive free grab-and-go breakfast every morning as well as free lunch in the cafeteria? In addition to breakfast and lunch, all classes also have a snack time every day. Please remember to send your student in with healthy snack options. We do have free snacks we can provide from the local group, Cape Kid Meals. Snacks can be found in the counseling suite for any student who forgets their snack or does not have one for any reason.
Cape Kid Meals also offers weekend food bags with some meal starters and snacks for students who maybe need a little extra for the weekends to take home on Fridays. If you have any questions about food or snacks, or would like to sign up for our weekend food program please reach out to one of the counselors, Wendy Risko, Renee Martin or Samantha Mueller at 508-548-0220 x0. You can find out more about Cape Kid Meals at https://capekidmeals.org/ .
---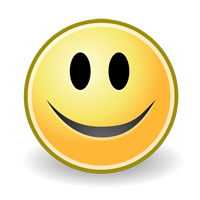 Our On-Going Kindness Mission Continues!
Complete a random act of kindness
---
Upcoming Dates :
February 15th- First Grade Concert 6:30pm / Casa Vallarta Dining for a Cause fundraiser
February 20th-24th- February Vacation 💘
February 27th-School reopens
March 7th- Early Release Day- Dismissal at 12:40pm
March 15th-Second Grade Concert 6:30pm
---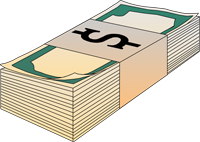 MV Banking Updates:
Congratulations to 2nd grader Lyla Callagy for winning the drawing for the magic colored pencils! There are still two more chances to win this month. The kids are enjoying picking from the new animal erasers, along with some new stickers and pencils. Our last banking day for February is next Friday the 17th, we hope to see all our bankers there before break!
---
Enjoy Dinner from Casa Vallarta to benefit Mullen Hall School!
Mullen Hall PTO will earn 20% of all DINE IN orders or 10% of TAKE OUT order food sales.
When: Wednesday, February 15th
Time: 11:00am - 9:00pm
Where: 70 Davis Straits, Falmouth
Phone: 508-299-8177
You must present the flyer at Casa Vallarta to earn money for Mullen Hall PTO.
---
Scoopers Lacrosse - learn the fundamentals while having fun!
Starting in April at Falmouth Highschool from 5:30pm - 6:15pm starting in April
To register visit: falmouthflash.org
---
Future Clippers GIrls Lacrosse Skills Camp
Dates: 2/21/2023 and 2/23/2023
Times: 9-10am 4th - 6th grade. 10-11am 7th-8th grade
Location: Lawrence Junior Highschool Field/Gym - weather dependent
Cost: $40.00 (proceeds go to Falmouth Highschool Gils Lacrosse
Contact: Coach Rob Murray at rmurray@falmouth.k12.ma.us to sign up.
---
Falmouth Public Schools Parent Consent to Share Native Student School Data
CHROMEBOOK Help Desk - Falmouth Public Schools
You can follow the Falmouth School Committee here and find their Agendas & Minutes here.
Each week I will include a Google Form as a vehicle for you to share your thoughts and ask questions.
Together,
Rose Moran Jill Meserve Anne-Marie Iandoli
Principal Assistant Principal Special Education Building Administrator
C-I am Creative
L-I am a Learner
I-I am Inquisitive
P-I am a Participant
P-I am a Partner
E-I am an Effective Communicator
R-I am Resilient