Return to Headlines
Mako Memo - January 20, 2023
MAKO MEMO
January 20, 2023
Dear Mullen-Hall Families,
As we return from our long weekend and move forward in the year, reminders of Dr. King's message lives in our Mullen Hall learning community. Our continual practice of spreading kindness, Celebrating No Guff Week and recognizing, understanding, appreciating and loving all of our CLIPPERS! In our Falmouth Community we are reminded that Falmouth is a No Place for Hate Community, and as we honor the life of Dr. Martin Luther King Jr. We continue to be inspired and educated by his legacy. "Falmouth is my Beloved Community" is the vision Falmouth Public Schools has brought forward to encapsulate how we see Falmouth, through our eyes and the eyes of our children. To build a genuinely beloved community, we must speak up when acts of hate occur and acknowledge the pain and rippling effects of trauma. We must recognize there are symbols, words, and acts of hate that have the power to negatively impact individuals and a community as a whole. We need to continue to reject hate and respond with love to all people. Our hearts go out to our community members and friends who are harmed by such acts. When one of us is harmed, we are all harmed. Let us come together and express love and care to our Beloved Community, not just on MLK Day, but every day.
---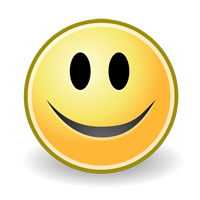 Our On-Going Kindness Mission Continues
Send a kindness note!
---
Upcoming Dates :
January 20th- Kindergarten Report Cards Sent Home
January 30th-February 3rd- NO GUFF Week
February 1- PTO Meeting
February 7th- Early Dismissal 12:40pm
February 15th- First Grade Concert
February 20th-24th- February Vacation 💘
---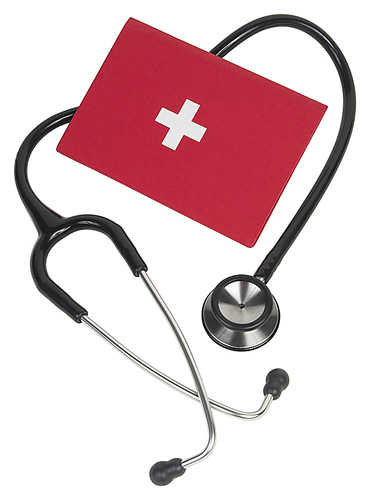 Message from the Nurse's Office:
The health office is in need of girls leggings and boys sweatpants! If you have any "hand-me-downs" to share, please send them into school!
---
Message from the Mullen Hall PTO:
Mullen-Hall Mako Madness 2023 is here!
Have fun selling your raffle tickets! Just remember they're $5 each, and every ticket sold has 28 chances to win! Please turn in all tickets and money to your teacher by January 27th!! Any Questions, please contact mullenhallpto@falmouth.k12.ma.us
Our next Mullen-Hall PTO (Budget Presentation) meeting will take place on Wednesday, 1/18/23, at 6pm. Childcare will be provided by VIPS. We hope to see you there!
If you received raffle tickets to sell but you are unable to sell them, please return them to school so they can be sold elsewhere! This will help us to reach our goal of selling 4,000 total tickets!
---
Kindergarten Registration enrollment for September 2023
The Falmouth Public Schools will hold Kindergarten registration the week of January 30 through February 3, 2023 at all (4) elementary schools. You can download the Kindergarten registration packet from our website at www.falmouth.k12.ma.us/forms and bring it to your district elementary school the week of registration or you can get the forms at the school during the registration process. Please remember you will need your child's birth certificate (baptismal certificate is acceptable), proof of residence (copy of a recent Purchase & Sales, lease agreement, or latest gas/electric bill stating the address), and proof of up-to-date immunizations.
We look forward to welcoming our new Clippers!
---
Message from Martha's Vineyard Savings Bank:
January has been a great month for saving at Mullen-Hall! We are hoping for the students to reach a collective $900 of savings for the month, which would be their highest savings amount per month this school year! Come help us reach that goal, we have one more week of banking this month on January 27th. Next week is also the last week for entering their names into the drawing for a $50 gift certificate to Timber Bowling.
We would love to have at least 10 new bankers join us in 2023, come see us in the cafeteria on Friday mornings to sign up! Martha's Vineyard Bank automatically deposits $1 when you sign up and the students receive a lanyard to bring their money back and forth to school. See the link at the bottom for the signup sheet.
---
Falmouth Public Schools English Learner Parent Advisory Council
Dinner and Conversations at Morse Pond School Cafeteria.
Wednesday January 25, 2023 from 5:30pm - 6:30pm
Child Care and Interpreters will be available.
---
Message from the Cape Cod Coalition for Children:
We also just announced a new free, family event for next Saturday January 28th at 3pm in the Falmouth Public Library Hermann Room: Spanish for Kids: From Head to Toes Here is the link: https://bit.ly/3J15Azh
Learn Spanish from a native speaker! Join Maribel in the Hermann Room for songs, stories and games featuring everyday phrases and basic vocabulary for parts of the body. Geared for children ages 3-5 years (siblings welcome!) with a caregiver.
Falmouth Softball Club for Girls in grade k-8
Open to Falmouth or Mashpee residents. Registration is on our website www.falmouthsoftballclub.com
Free Softball Skills Clinics at TJO Sports (Falmouth Sports Center)
Sundays - January 22, 29 February 5, 12
Grades K-6 from 2:00- 3:30
Grades 7-12 3:20 - 5:00
---
Falmouth Public Schools Parent Consent to Share Native Student School Data
Falmouth Public Schools Health Screening Information
CHROMEBOOK Help Desk - Falmouth Public Schools
You can follow the Falmouth School Committee here and find their Agendas & Minutes here.
Each week I will include a Google Form as a vehicle for you to share your thoughts and ask questions.
Together,
Rose Moran Jill Meserve Anne-Marie Iandoli
Principal Assistant Principal Special Education Building Administrator
C-I am Creative
L-I am a Learner
I-I am Inquisitive
P-I am a Participant
P-I am a Partner
E-I am an Effective Communicator
R-I am Resilient