Return to Headlines
Mako Memo - January 13, 2023
MAKO MEMO
January 13, 2023
Dear Mullen-Hall Families,
This weekend we honor the legacy of Dr. Martin
Luther King, Jr. We celebrate his life and accomplishments, and share his dream for diversity, equity and inclusion for all people. A storywalk is hung in the first floor hallway in honor of Dr. King.
As we get further into the school year, we would like to remind you of the importance of good attendance for all students. Every day a student is absent is a lost opportunity for learning. Showing up for school everyday and on time has a huge impact on a student's academic success starting in kindergarten and continuing through high school. A child is chronically absent if he or she misses just two days every month! Our goal is to support families in ensuring that every student attends school regularly. Here are a few practical tips to help support regular attendance:
Make sure your children keep a regular bedtime and establish a morning routine.

Lay out clothes and pack backpacks the night before.

Ensure your students go to school every day unless they are truly sick.

Avoid scheduling vacations or doctor's appointments when school is in session.

Talk to teachers and counselors for advice if your children feel anxious about going to school.

Develop back up plans for getting to school if something comes up.

Call on a family member, neighbor, or another parent to take your child to school.
The dates and benchmarks of attendance letters are as follows:
| | |
| --- | --- |
| Date | Number of Absences |
| November 1 | 5 |
| January 15 | 10 |
| March 15 | 15 |

Please reach out with any questions, concerns or support.
---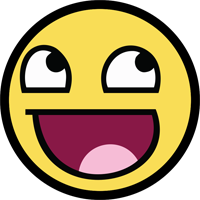 Our On-Going Kindness Mission Continues
Forgive Someone For A Mistake
---
Upcoming Dates :
January 16th- No School, Martin Luther King Jr. Day
January 18th- Joint PTO Meeting/School Council (Budget) Meeting 6pm
January 20th- Kindergarten Report Cards Sent Home
January 30th-February 3rd- NO GUFF Week
---
Message from the Mullen Hall PTO:
Mullen-Hall Mako Madness 2023 is here!
Have fun selling your raffle tickets! Just remember they're $5 each, and every ticket sold has 28 chances to win! Please turn in all tickets and money to your teacher by January 27th!! Any Questions, please contact mullenhallpto@falmouth.k12.ma.us
Our next Mullen-Hall PTO (Budget Presentation) meeting will take place on Wednesday, 1/18/23, at 6pm. Childcare will be provided by VIPS. We hope to see you there!
If you received raffle tickets to sell but you are unable to sell them, please return them to school so they can be sold elsewhere! This will help us to reach our goal of selling 4,000 total tickets!
---
The Arts and Justice Collective House Party
Lunar New Year Celebrations
Lion Dance Performance, Children's Crafts, Story Telling, Traditional Treats and more...!
Saturday January 21, 2023 from 10:00am - 12:00pm
529 Main Street, Hyannis
---
Message from Martha's Vineyard Savings Bank:
We had an AWESOME turn out at banking today, starting 2023 off with lots of Mullen-Hall savers!! This month we are raffling off a $50 bowling gift certificate, very generously donated by Timber Bowling in downtown Falmouth. Each time students bank in January they are entered to win, the winner will be drawn on Feb 3rd. The national raffle is for a $40 Lego gift certificate. Students who bank at least 3 times by Valentines Day are automatically entered in the national drawing.
We would love to have at least 10 new bankers join us in 2023, come see us in the cafeteria on Friday mornings to sign up! Martha's Vineyard Bank automatically deposits $1 when you sign up and the students receive a lanyard to bring their money back and forth to school. See the link at the bottom for the signup sheet.
---
Falmouth Public Schools English Learner Parent Advisory Council
Dinner and Conversations at Morse Pond School Cafeteria.
Wednesday January 25, 2023 from 5:30pm - 6:30pm
Child Care and Interpreters will be available.
You're Invited!
Title 1 Information Night
Where: Teaticket Elementary School, 45 Maravista Ave Ext
When: Wednesday January 18th, 2023 from 6:00pm-6:30pm
Family Virtual Forum Anti-Bullying
When: January 19th, 2023 from 6:00pm - 7:30pm on Zoom
Zoom Link: https://falmouth-k12-ma-us.zoom.us/j/86515673674
Join Dr.Duerr and Ms.Gans as they present the Massachusetts Anti Bullying statute and regulations and offer prevention techniques for families.
Falmouth Softball Club for Girls in grade k-8
Open to Falmouth or Mashpee residents. Registration is on our website www.falmouthsoftballclub.com
Free Softball Skills Clinics at TJO Sports (Falmouth Sports Center)
Sundays - January 22, 29 February 5, 12
Grades K-6 from 2:00- 3:30
Grades 7-12 3:20 - 5:00
The Coalition for Children presents STEM for Kids
Wonderful Winter" The Wonders of Animals
January 21, 2023 at 11:00am at the Mashpee Public Library
---
Falmouth Public Schools Parent Consent to Share Native Student School Data
Falmouth Public Schools Health Screening Information
CHROMEBOOK Help Desk - Falmouth Public Schools
You can follow the Falmouth School Committee here and find their Agendas & Minutes here.
Each week I will include a Google Form as a vehicle for you to share your thoughts and ask questions.
Together,
Rose Moran Jill Meserve Anne-Marie Iandoli
Principal Assistant Principal Special Education Building Administrator
C-I am Creative
L-I am a Learner
I-I am Inquisitive
P-I am a Participant
P-I am a Partner
E-I am an Effective Communicator
R-I am Resilient