Return to Headlines
Mako Memo - December 16, 2022
MAKO MEMO
December 16, 2022
Dear Mullen-Hall Families,
Our week began with some flurries and excitement for the first snow of the season. Our students were thrilled! Please remember to dress students appropriately as we continue to enjoy the outside as much as we can !
Please remember to Check backpacks today for report cards for grades 1-4!
Gentle Reminders:
AM Drop off : When dropping off PLEASE pull up all the way in the Mullen Hall driveway as we cannot be idling on Hamlin Ave. The staff members on duty will guide you through the line.
Dismissal: Dismissal begins at 3:25. Line up at Lawrence School beginning at 3:20 pm. A staff member will release a certain number of cars from the line at Lawrence to the Mullen Hall pick up line . Again idling on Hamlin Ave. is illegal. We can only fit so many cars in the pick-up line at a time.
Technology Reminder:
The inappropriate use of wallpaper on some student's Chromebooks has been discovered. Please know that this is not an approved use for school issued Chrombooks. In addition, the Google Hangout and Google Chat feature should not be used on school issued Chromebooks both at school and at home.
---
From December 7, 2022 until December 21, 2022, the Mullen-Hall Third grade team will be collecting cash donations to benefit Tommy's Place here in Falmouth. Send in your loose change, a handful of dollars, or more! There will be a donation spot right outside the office. ❤️ Please help us help others! ❤
So far we have raised $341.84!!
---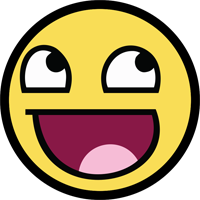 Our On-Going Kindness Mission Continues
Smile at everyone you meet !
---
Upcoming Dates :
SPIRIT WEEK THIS WEEK (December 19 - 23)
December 23rd- Early Dismissal 12:40pm
December 26th-December 30th- No School, December Recess
January 2nd- No School- New Year's Day Observance
January 3rd- Schools Reopen
January 18th PTO Meeting
January 20th-Kindergarten Report Cards Home
***LUNCH MENU UPDATE***
Thursday 12/22 = Toasted Cheese Sandwich & Tomato Soup
Friday 12/23 (½ day) = PIZZA
---
Spirit Week is December 19 - 23rd
12/19 - Wear your PJ Day!
12/20 - Wear your favorite socks, and bright shiny lights and colors.
12/21 - Wear all white and a festive hat or headband
12/22 - Dress up like your favorite movie character
12/23 - Wear as much festive gear as you can find!
---
Message from the Mullen Hall PTO…
AFTER SCHOOL ACTIVITIES WINTER 2023 SESSION
Hello Mako Families!
The Mullen Hall PTO is excited to start planning a WINTER session of our After School Activities Program! Parents, grandparents, friends, teachers, community members - Do you have a fun hobby, a cool talent, or an exciting job that you would like to share with the students of Mullen Hall?
Spanish, sports, learn to ride a bike (we have bikes and helmets), book club, origami, STEM, soccer, coding, gardening, knitting, board games, arts and crafts, yoga, zumba, dance, sign language, poetry, math club, lego. There are endless possibilities!
DETAILS:
6 - WEEK SESSION beginning Monday January 23rd and ending Wednesday March 8th (no activities the week of February vacation Monday 2/20 or Wednesday 2/22)

You pick the day that works best for you - Monday or Wednesday

Activities will run from 330pm - 430pm

You pick the class size and grade level based on the activity (minimum 12 students)
2022-2023 CORI check required from Falmouth Public Schools (FPS) prior to start of classes
Or you can be compensated for your time
Earn $35 per class as a single instructor, Partner with a friend for a larger class and split the $35 earnings

Fingerprinting is required in addition to CORI check (cost for fingerprinting is $35 and will be reimbursed after process is complete - please ask for more details)
If you have ideas or are interested in participating please click link below and return to school by Friday December 16th, 2022
AFTER SCHOOL ACTIVITY VOLUNTEER SIGN-UP
To register for STEM after school activities beginning in January,
use the link: www.falmouthcommunityschool.org
Info was sent home with students 12/15
---
Spring Lacrosse Programs
Both boys and girls youth lacrosse programs are open for registration.
All skill levels are welcome to sign up for this fun and exciting sport. The programs run from mid-March through mid-June and have opportunities for students in grades K-8. Check out the following links to get additional information and to register. Falmouth Flash Lacrosse - Girls / Falmouth Youth Lacrosse Club - Boys
Programas de lacrosse da primavera Os programas
de lacrosse para meninos e meninas estão abertos para inscrição. Todos os níveis de habilidade são bem-vindos para se inscrever neste esporte divertido e emocionante. Os programas vão de meados de março a meados de junho e oferecem oportunidades para alunos do jardim de infância à 8ª série. Confira os links a seguir para obter informações adicionais e se inscrever. Falmouth Flash Lacrosse - Meninas / Falmouth Youth Lacrosse Club - Meninos
---
Boys and Girls Club of Cape Cod Vacation week!
December 26 - 30th 2022
12/26 - Club is Closed
12/27 - Roller Blading and Skating! 10:00 - 5:00 $25 trip
12/28 - Bowling and Laser Tag 9:00 - 3:00 $40 trip
12/29 - Rock Climbing 10:00 - 4:00 $25 trip
12/30 - Club is Closed
---
February Vacation Animation Camp!
At FCTV we will be making short animated videos using a variety of stop-motion techniques. Whatever you can imagine, you can create at Falmouth Community Television!
Open to ages 6-12
$125 for members, $160 for non-members.
February 20-24 3:00pm - 5:00pm. Vacination proof and masks are required. 310 Dillingham Ave, Falmouth MA.
To sign up, call 508-457-0800
---
Dr.Martin Luther King Jr. National Holiday Breakfast Hosted by No Place For Hate
Monday, January 16, 9:15 - 11:00 A.M.
Sea Crest Resort, North Falmouth $25 adults / $15 students*
Deadline for advance ticket sales is January 11.
Purchase tickets at the NPFH - Falmouth web site and learn how to pay by check at: www.npfhfalmouth.org
Space is limited. Tickets will be sold at the door only if space is available for $30 adults/$20 students.
Speaker: HENRY ST. JULIEN, Director of Diversity, Equity, Inclusion, and Belonging, Falmouth Public Schools
Includes a special presentation to the Woods Hole Diversity
Advisory Committee, recipient of the No Place for Hate Falmouth Civic Leadership Award
---
---
MV BANKING REPORT:
We've had so many student savers this month! So far Mullen-Hall students have saved $748 in December and we still have one more week of banking to go on Dec 23rd. Great job everyone!
3rd grader Paige Smith won a Marthas Vineyard Bank piggie bank last week and 2nd grader Kesha Matavele won a piggie bank this week. There is another chance to win next week as well.
If you would like your child to start saving with us in 2023 follow the link below to fill out the form. They can bring it in to us on a Friday morning and we will get them signed up. Forms are also available in the cafeteria during banking.
Looking forward to our last day of banking in 2022 next Friday!
---
Falmouth Public Schools Parent Consent to Share Native Student School Data
Falmouth Public Schools Health Screening Information
CHROMEBOOK Help Desk - Falmouth Public Schools
You can follow the Falmouth School Committee here and find their Agendas & Minutes here.
Each week I will include a Google Form as a vehicle for you to share your thoughts and ask questions.
Together,
Rose Moran Jill Meserve Anne-Marie Iandoli
Principal Assistant Principal Special Education Building Administrator