Return to Headlines
Mako Memo - June 10, 2022
MAKO MEMO
June 10, 2022
Dear Families,
What a week!
JiJi visited us this week to congratulate all of the students who reached 100% on St Math! Congratulations! A webinar was presented to students featuring Dr. Stephanie Jenouvrier about Penguins in Antarctica.
On Monday, kindergarten screening took place. Staff welcomed incoming Makos and families. On Tuesday, our third grade students presented the Wax Museum.
This past Wednesday was the amazing art show and ice cream social. Thank you Mrs. Johnson and her crew of volunteers for all your long hours dedicated to displaying the wonderful artwork! If you missed the art show CLICK HERE FOR ART SHOW VIDEO
Our garden is bursting with lettuce and radishes!
Our fourth grade visited Morse Pond School on Thursday and Friday our first grade traveled to the beach!
Next week is SPIRIT Week! (CLICK FOR DAILY SCHEDULE)
In honor of Juneteenth our monthly bookwalk titles will be :
Juneteenth Jamboree, and All Different Now
On June 15th Falmouth Public Schools will host Math Night at Mullen Hall. The link is Math Night.
3rd GRADE WAX MUSEUM was amazing! Congrats 3rd Grade!
---
Outdoor Learning Committee Updates: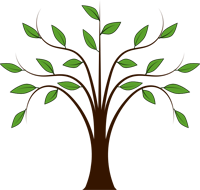 Thank you to the committee for your donation of two new picnic tables for our outdoor learning spaces.
---
Our On-Going Kindness Mission Continues!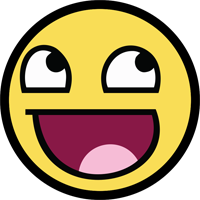 Understand Differences
---
Upcoming Dates:
June 13-17- Spirit Week Click for Schedule
June 16th- You + Me = Equity 4:00pm-5:00pm
June 17th- LAST banking day until September
June 18th- PTO Carnival (Flyer Included Below)
June 15th- Math Night
June 20th- No School, Juneteenth Observance
June 22nd - Field Day (Info Below)
June 29th- Early Release Day, Last Day of School! (Dismissal at 12:40pm)
---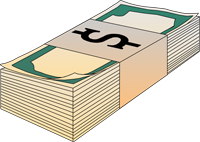 *** Reminder! Only 2 weeks left for banking! Don't forget to send in your deposits on Friday mornings!
---
PTO NEWS:
As the end of the school year fast approaches, there are many exciting events and activities and MANY ways to volunteer or help out. . . please use the links below to sign up to help!
-Carnival 6/18, 10am-12pm: (flyer attached)
https://www.signupgenius.com/go/70a0f4eaea722a6fc1-mullen
-Field Day 6/22: (flyer attached)
-4th Grade Graduation Breakfast, 6/28, 8:30am:
https://www.signupgenius.com/go/30e0944afac2eabfd0-4thgrade1
YOU'RE INVITED TO MULLEN-HALL'S CARNIVAL
SATURDAY JUNE 18th from 10AM -12PM
GAMES WITH PRIZES / OBSTACLE COURSE
FACE PAINTING / FUN SNACKS
FIRST 10 TICKETS FREE TO MULLEN-HALL STUDENTS!
Additional tickets: $1 each or 10 for $5
---
Join us for Mullen-Hall Field Day 2022!
When: Wednesday, June 22 (rain date: Thurs. June 23)
Where: Lawrence Jr. High School Field
Field Day Activities (Lawrence School Field)
Students will walk to/from Lawrence School with their classmates
Grades K-2: 9:30 - 11:45
Grades 3-4: 12:15 - 2:30
Please have your children wear sunscreen to school! You may also want to send your child with a hat and a reusable water bottle.
Field Day Cookout (Mullen-Hall School Garden) 33
We invite you to join us for a cookout lunch at Mullen-Hall School consisting of a hamburger or hot dog, chips, and a drink. The cost is $3.00 per additional person (MH students are free).
Students will have lunch at the following times:
Grades 3-4: (before their field day activities)
Grade 3 @ 11:15am & Grade 4 @ 11:25am
Grades K-2: (after their field day activities)
Grade 2 @ 12:10pm, Grade I @ 12:20pm & Kindergarten @ 12:30pm
---
Mullen-Hall School Cafeteria & Garden
When: 2-4pm Saturday June 11 2022
Take a multicultural journey beginning with singers and dancers from the Mashpee Wampanoag tribe then travel across the globe to more than a dozen countries featuring exhibits with art, food, books, music, crafts and lawn games. Sample delicious foods from local restaurants and experience interactive performances featuring Celtic fiddlers, traditional drumming & more! No cost for participants -- open to all in the community.
The Coalition for Children is funded by the Coordinated Family and Community Engagement (CFC@) Grant.
---
Message from the cape cod coalition:
Join Certified Zumba® and Zumba® Kids Instructor Lillian Lomba for 30 minutes of family fitness fun! The benefits of exercising as a family go beyond physical health, including strengthening family bonds, improving self confidence and reducing anxiety...plus it's a LOT of fun! Open to all -- no cost to participants. Sponsored by the Coordinated Family and Community Engagement (CFCE) Grant. Family Zumba meets Tuesdays in June at 4pm at Mullen-Hall. Sign up online here:
https://bit.ly/3yBKsKD
---
Falmouth and Mashpee families with children is grades kindergarten to 12th grade.
This provides school aged children with new backpacks filled with school supplies and assistance with the purchase of new clothing.
2022 Fresh Start Back to school program. Visit our website to complete the application under "client programs, back to school"
Deadline is July 15, 2022.
Call FSC for more information at 508-548-2794 or visit https://www.falmouthservicecenter.org/back-to-school
---
You can follow the Falmouth School Committee on YouTube here and find their Agendas and Minutes here.
Each week I will include a Google Form as a vehicle for you to share your thoughts and ask questions. GOOGLE FORM
Together,
Rose Moran Jill Meserve Anne-Marie Iandoli
Principal Assistant Principal Special Education Building Admin.
#IAMACLIPPER
C-I am Creative
L-I am a Learner
I-I am Inquisitive
P-I am a Participant
P-I am a Partner
E-I am an Effective Communicator