Return to Headlines
MAKO MEMO
June 3, 2022
Dear Families,
The Walk of Honor took place on Thursday this week. Our Makos cheered for former Makos who will graduate from FHS on Saturday!
CONGRATULATIONS to our former Makos as they have completed their course to graduation! Congratulations to our CLIPPER graduates! #IAMACLIPPER
Our fourth graders traveled to Martha's Vineyard this week. A great time was had by all! Thank you to our amazing PTO!
***ATTENTION 4th Grade Families:***
Morse Pond has asked us to share the following link for you to fill out regarding next year's placement.
---
School Council News
We will be looking for additional members for our School Council for the upcoming school year 2022-2023, one parent and one community member. We meet on the first Wednesday of each month.
Please submit your name to me rmoran@falmouth.k12.ma.us if you're interested.
---
Our On-Going Kindness Mission Continues!
Read Books About Kindness
---
Upcoming Dates:
June 8th - Art Show 5-7pm
June 13-17- Spirit Week Click for Schedule
June 18th- PTO Carnival (Flyer Included Below)
June 15th- Math Night
June 20th- No School, Juneteenth Observance
June 22nd - Field Day (Info Below)
June 29th- Early Release Day, Last Day of School! (Dismissal at 12:40pm)
---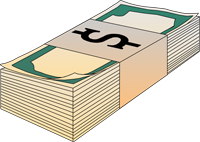 *** Reminder! Only 3 weeks left for banking! Don't forget to send in your deposits on Friday mornings!
---
PTO NEWS:
As the end of the school year fast approaches, there are many exciting events and activities and MANY ways to volunteer or help out. . . please use the links below to sign up to help!
-Carnival 6/18, 10am-12pm: (flyer attached)
https://www.signupgenius.com/go/70a0f4eaea722a6fc1-mullen
-Field Day 6/22: (flyer attached)
-4th Grade Graduation Breakfast, 6/28, 8:30am:
https://www.signupgenius.com/go/30e0944afac2eabfd0-4thgrade1
YOU'RE INVITED TO MULLEN-HALL'S CARNIVAL
SATURDAY JUNE 18th from 10AM -12PM
GAMES WITH PRIZES / OBSTACLE COURSE
FACE PAINTING / FUN SNACKS
FIRST 10 TICKETS FREE TO MULLEN-HALL STUDENTS!
Additional tickets: $1 each or 10 for $5
---
Join us for Mullen-Hall Field Day 2022!
When: Wednesday, June 22 (rain date: Thurs. June 23)
Where: Lawrence Jr. High School Field
Field Day Activities (Lawrence School Field)
Students will walk to/from Lawrence School with their classmates
Grades K-2: 9:30 - 11:45
Grades 3-4: 12:15 - 2:30
Please have your children wear sunscreen to school! You may also want to send your child with a hat and a reusable water bottle.
Field Day Cookout (Mullen-Hall School Garden) 33
We invite you to join us for a cookout lunch at Mullen-Hall School consisting of a hamburger or hot dog, chips, and a drink. The cost is $3.00 per additional person (MH students are free).
Students will have lunch at the following times:
Grades 3-4: (before their field day activities)
Grade 3 @ 11:15am & Grade 4 @ 11:25am
Grades K-2: (after their field day activities)
Grade 2 @ 12:10pm, Grade I @ 12:20pm & Kindergarten @ 12:30pm
---
May 23, 2022
Mullen-Hall School
130 Katharine Lee Bates Road
Falmouth, MA 02540
Greetings,
At Rockland Trust, we believe in strengthening the communities in which we work and live in fact, this is one of our corporate promises. In fulfillment of the promise to strengthen our communities, this summer we are hosting our 14' annual summer reading program called "Reading Makes Cents" to encourage children to read during the summer and also learn the value of saving their money.
Beginning June 1, 2022 and running through August 31, 2022 we are inviting children throughout Massachusetts who will be entering grades 1 through 8 in the fall to enroll in the Reading Makes Cent$ program. For each book that the child reads, they will receive $2.50 deposited into a Rockland Trust savings account. Children can earn up to $25.00 by reading a maximum of 10 books. Children can pick up their journals in one of our many branch locations or can download the journal online at RocklandTrust.com/Read beginning June 1*. Enclosed with this letter is a flyer with information about the program. It would be wonderful if you would share this information with your staff and students. If you have any questions about this program, please feel free to contact Lauren DeAngelo at
Lauren.DeAngelo@RocklandTrust.com.
Sincerely,
Denielle Holmes
---
Message from the Cape Cod Coalition:
Join Certified Zumba® and Zumba® Kids Instructor Lillian Lomba for 30 minutes of family fitness fun! The benefits of exercising as a family go beyond physical health, including strengthening family bonds, improving self confidence and reducing anxiety...plus it's a LOT of fun! Open to all -- no cost to participants. Sponsored by the Coordinated Family and Community Engagement (CFCE) Grant. Family Zumba meets Tuesdays in June at 4pm at Mullen-Hall. Sign up online here: https://bit.ly/3yBKsKD
Join us for the Multicultural Fair!
Mullen-Hall School Cafeteria & Garden
When: 2-4pm Saturday June 11 2022
Take a multicultural journey beginning with singers and dancers from the Mashpee Wampanoag tribe then travel across the globe to more than a dozen countries featuring exhibits with art, food, books, music, crafts and lawn games. Sample delicious foods from local restaurants and experience interactive performances featuring Celtic fiddlers, traditional drumming & more! No cost for participants -- open to all in the community.
The Coalition for Children is funded by the Coordinated Family and Community Engagement (CFC@) Grant.
---
Activity Survey
Members of the Falmouth Public Schools Wellness Committee are looking to survey parents to gain your child's interest levels in physical activities outside of school. We are also looking to connect families to youth programs. In the school year 2022-2023 we are planning a one-day introductory event for families to introduce students to a variety of physical activities. We are collecting feedback to help select offerings for the event. If you have more than one school-aged child please fill out a survey for each child. Thank you for completing the survey. ACTIVITY SURVEY LINK
---
For information regarding the district's COVID-19 data, protocols, and district contact information, please refer to the district's COVID-19 website which can be found here: COVID-19 Information / Homepage.
You can follow the Falmouth School Committee on YouTube here and find their Agendas and Minutes here.
Each week I will include a Google Form as a vehicle for you to share your thoughts and ask questions. GOOGLE FORM
Together,
Rose Moran Jill Meserve Anne-Marie Iandoli
Principal Assistant Principal Special Education Building Admin.
#IAMACLIPPER
C-I am Creative
L-I am a Learner
I-I am Inquisitive
P-I am a Participant
P-I am a Partner
E-I am an Effective Communicator