Return to Headlines
MAKO MEMO
May 27, 2022
Dear Families,
All Falmouth first graders enjoyed a district wide outdoor learning adventure at Shiverick's Pond and the Mullen Hall gardens on Tuesday, May 24th. Everyone explored multiple learning stations and activities and learned a lot.
The third grade concert was amazing! It was thoroughly enjoyed by students and families. Thank you Mrs. Jazo and third graders for a wonderful show!
Please enjoy the long weekend!
---
School Council News
We will be looking for additional members for our School Council for the upcoming school year 2022-2023, one parent and one community member. We meet on the first Wednesday of each month.
Please submit your name to me rmoran@falmouth.k12.ma.us if you're interested.


---
Our On-Going Kindness Mission Continues!
Take turns or let someone else go first.
---
Upcoming Dates:
May 30th- No School, Memorial Day Observance
June 8th - Art Show 5-7pm
June 18th- PTO Carnival (Flyer Below)
June 15th- Math Night
June 20th- No School, Juneteenth Observance
June 22nd - Field Day (Info Below)
June 29th- Early Release Day, Last Day of School! (Dismissal at 12:40pm)
---
Art Show at Mullen Hall
Wednesday June 8th
Time: 5:00pm - 7:00pm
YOU'RE INVITED to the MULLEN HALL Ice Cream Social
$1.00 each for ice cream
---
The Coalition for Children is offering several parent-child playgroups this summer at no cost to families thanks to the CFCE Grant. Open to all families with children birth to age 8 (siblings welcome!). Learn more at http://thecoalitionforchildren.org/summer
---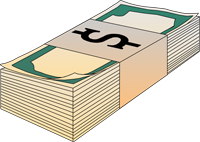 *** Reminder! Only 3 weeks left for banking! Don't forget to send in your deposits on Friday mornings!
---
PTO NEWS:
As the end of the school year fast approaches, there are many exciting events and activities and MANY ways to volunteer or help out. . . please use the links below to sign up to help!
-Carnival 6/18, 10am-12pm: (flyer attached)
https://www.signupgenius.com/go/70a0f4eaea722a6fc1-mullen
-Field Day 6/22: (flyer attached)
-4th Grade Graduation Breakfast, 6/28, 8:30am:
https://www.signupgenius.com/go/30e0944afac2eabfd0-4thgrade1
---
YOU'RE INVITED TO MULLEN-HALL'S CARNIVAL
SATURDAY JUNE 18th from 10AM -12PM
GAMES WITH PRIZES / OBSTACLE COURSE
FACE PAINTING / FUN SNACKS
FIRST 10 TICKETS FREE TO MULLEN-HALL STUDENTS!
Additional tickets: $1 each or 10 for $5
---
Join us for Mullen-Hall Field Day 2022!
When: Wednesday, June 22 (rain date: Thurs. June 23)
Where: Lawrence Jr. High School Field
Field Day Activities (Lawrence School Field)
Students will walk to/from Lawrence School with their classmates
Grades K-2: 9:30 - 11:45
Grades 3-4: 12:15 - 2:30
Please have your children wear sunscreen to school! You may also want to send your child with a hat and a reusable water bottle.
Field Day Cookout (Mullen-Hall School Garden) 33
We invite you to join us for a cookout lunch at Mullen-Hall School consisting of a hamburger or hot dog, chips, and a drink. The cost is $3.00 per additional person (MH students are free).
Students will have lunch at the following times:
Grades 3-4: (before their field day activities)
Grade 3 @ 11:15am & Grade 4 @ 11:25am
Grades K-2: (after their field day activities)
Grade 2 @ 12:10pm, Grade I @ 12:20pm & Kindergarten @ 12:30pm
---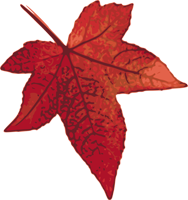 Mullen Hall Educational Nature Trail:
The Falmouth Rotary Club Mullen-Hall School Educational Nature Trail
You have never seen or heard the outdoors like this. The Falmouth Rotary Club, working with the
Committee for Outdoor Education, the Falmouth educational system, and The 300 Committee Land
Trust has set up an education nature trail for children at the Mullen-Hall Elementary school. The trail
starts near an outdoor kiosk across the corner of Library Lane and Katharine Lee Bates Road and runs
along a path on the west side of Shivericks Pond, adjacent to Mullen-Hall school, directing you to ten QR
stations, ending up at the outdoor education tent inside the school grounds. Like hunting for Easter
eggs, these stations allow you to access the QR code with a cell phone or cellular-capable tablet and
presents a 30-second video with sounds and sights of the environment. We try to transport you up
close to the pond environment and animals along the trail.
Originally begun as a means of reducing exposure and risk of COVID-19 by advancing education
outdoors in the Falmouth school system, the educational nature trail addresses three critical areas. We
call them The 3Cs – cardiac health, curriculum enhancement, and conservation awareness.
For better health, encouraging our children to learn outdoors is strongly linked to lower blood pressure,
strong heart rate, and better stress hormone level, plus decreased anxiety, depression, and fatigue. A
study presented in Nature's Scientific reports in 2019 found that 20,000 participants were significantly
more likely to report good health and well-being when they spent 120 minutes or more in nature per
week.
To tie the videos into the curriculum of the school, the dialog is chosen in the scripts to match the
elementary science curriculum Mystery Science and Outdoor Learning Opportunities. For the Mullen-
Hall Nature Trail, the script is labeled by the learning unit through Grades 1 to 4 including "Plant and
Animal Superpowers," "Plant Adventures," "Animal Adventures," "Power of Flowers," "Animals through
Time," and many more. For instance, with QR Station #2, the video deals with snapping turtles that
commonly migrate from the pond onto the school grounds to lay their eggs. Later, the young turtles
head back to the pond.
The nature trail is part of the Shivericks Pond path, of which The 300 Committee Land Trust has donated
land to the Town. T3C has helped to preserve over 2,500 acres of acquired land, bringing the
permanently protected land area in the Town of Falmouth to 22%, among the highest on Cape Cod. This
protects many of the original habitats, plant and animal species, and ecosystems for the future
generations.
At request of the principal, the kiosk and QR stations are available at any time along the Shivericks Pond
walk path. Presently, the current QRs are directed to the children, but later adult QRs will be added so
that whole families can enjoy the trail.
---
For information regarding the district's COVID-19 data, protocols, and district contact information, please refer to the district's COVID-19 website which can be found here: COVID-19 Information / Homepage.
You can follow the Falmouth School Committee on YouTube here and find their Agendas and Minutes here.
Each week I will include a Google Form as a vehicle for you to share your thoughts and ask questions. GOOGLE FORM
Together,
Rose Moran Jill Meserve Anne-Marie Iandoli
Principal Assistant Principal Special Education Building Admin.
#IAMACLIPPER
C-I am Creative
L-I am a Learner
I-I am Inquisitive
P-I am a Participant
P-I am a Partner
E-I am an Effective Communicator