Return to Headlines
Mako Memo - April 4, 2022
MAKO MEMO
April 1, 2022
Dear Families,
Thank you to all who supported our PTO efforts on Friday night. Our Happy Hope project was very successful. We packaged two hundred bags of hope for children who are currently hospitalized. Our packages of hope will be sent to Cape Cod Hospital, Boston Children's Hospital at Martha Eliot Health Center and Good Samaritan Medical Center. Bingo raised $1,350.00 for Tommy's Place! Thank you all for your time and generosity!
Wednesday night we had our first in-person concert. It was so good to see families together enjoying an amazing performance. Thank you Mrs. Jazo and the first grade team for your support.
We are beginning our preparations for the Spring 2022 MCAS test administration. Third and fourth grade students will take two sessions in English Language Arts (ELA) and Math. ELA tests will take place on 4/12 and 4/13. Math tests will take place on 5/17 and 5/18.
This week the PTO sponsored Book Fair will take place. On Wednesday, April 6th our reading specialists will host a Literacy Night from 5:00 - 6:00 PM, and the Book Fair will remain open that night until 6:30 PM. Ms. Mae, Mrs. Clark and Mrs. Farrell can be found in the gym.
---
Mullen Hall Literacy Night
When: Wednesday April 6th, 2022 from 4:30 to 5:30
Meet staff, take a picture walk, and get resources.
Scan the QRcode to learn more!
---
Our On-Going Kindness Mission Continues!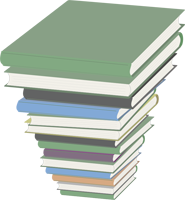 Read a book out loud to a friend, family member, pet or stuffed animal.
---
Upcoming Dates:
April 4th-8th - Book Fair (Open until 6:30pm Wed. 4/6)
April 6th - Literacy Night 4:30-5:30pm
April 6th - PTO Meeting 6:30pm
April 12-13 MCAS testing ELA - Make-Ups April 14th
April 15 - No School Good Friday
April 16th - 24th Spring Break
April 25th- School Reopens
---
It's time to order your 21-22 Yearbook!!!
Please use the link below to order a Mullen Hall Yearbook! ($15)
NO online orders accepted after April 11th!
---
A World of Stories - Event information:
On Thursday, April 14th at 7pm, celebrate international voices from the Falmouth Public Schools during an inspiring evening of live storytelling. Middle and high school students and educators from six countries will present compelling, personal stories on themes of diversity, belonging, and respect. Presented by the Falmouth Public Schools, Immigration Refugee Alliance, and Stellar Story Company with special guest storyteller Theresa Okokon, host of the national media program Stories from the Stage.
When: Thursday April 14th, 7:00 pm
Where: Lawrence School 113 Lakeview Ave, Falmouth, MA
This event is FREE. Doors open at 6:30pm
---
For information regarding the district's COVID-19 data, protocols, and district contact information, please refer to the district's COVID-19 website which can be found here: COVID-19 Information / Homepage.
You can follow the Falmouth School Committee on YouTube here and find their Agendas and Minutes here.
---
*** Last day of school is Wednesday June 29th (½ day) ***
Each week I will include a Google Form as a vehicle for you to share your thoughts and ask questions.
Together,
Rose Moran Jill Meserve Anne-Marie Iandoli
Principal Assistant Principal Special Education Building Admin.
#IAMACLIPPER
C-I am Creative
L-I am a Learner
I-I am Inquisitive
P-I am a Participant
P-I am a Partner
E-I am an Effective Communicator