Return to Headlines
Mako Memo - December 10, 2021
MAKO MEMO
December 10, 2021
Dear Mullen-Hall Families,
We had our Community Meeting outside at the bus loop on Tuesday! The focus of this month's meeting was kindness and empathy. The students warmed up after the meeting with hot chocolate in the cafeteria!
Our November Peacebuilders were announced at the conclusion of our meeting. Congratulations Peacebuilders!
---
Go Gold for Hope
The Mullen-Hall third grade team is sponsoring a fundraiser in December to raise money for pediatric Cancer. The event kicked off on December 7th! Students brought home flyers and also got a "Go Gold for Hope" sticker. Students/families can bring in spare change that will be collected in gold boots outside of the office. There is also a website that allows families and staff to donate online. On December 13th, each student will get a "Go Gold for Hope" bracelet to wear home as another reminder for the second week. The event will run through December 17, 2021. We appreciate your help and support!
Click the link below to donate to this wonderful cause.
---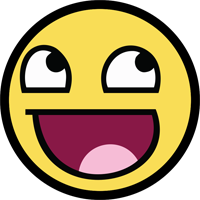 This weeks' kindness challenge is: Spend time with someone without screens.
---
PTO NEWS​​
If you would like to order T- shirts please use the link below. T- shirts must be ordered by December 27th.
my.cheddarup.com/c/mako-spirit-gear
---
The Fisherman's Pantry is Having a reoccurring PTO fundraiser every FRIDAY for Mullen-Hall families!
FRIDAY STORE HOURS: 10am - 5:30pm
Address: 95 Palmer Ave Falmouth, MA. 02540
Phone: 617-406-9265
The offer a wide range of shelf stable snacks, seasonings, kelp and seaweed products, and a variety of wilf caught salmon, halibut, sablefish, lingcod, smoked salmon and more! They source all of their goods directly from small producers.
*MULLEN HALL FAMILIES CAN SHOP and 10% OF SALES WILL GO TO THE MULLEN HALL PTO!
---
Upcoming Dates :
December 7-17- Go Gold Fundraiser
December 17- Report Cards Issued
December 23- Early Release Day 12:40pm
December 24-31- No School-December Recess
January 3- Return to School
---
A great resource for families to learn about SEL and start building their children's social- emotional skills.
Social Emotional Learning Parent Portal
---
COVID-19 Information
UPDATE: COVID- Test and Stay Program
The COVID Test and Stay Program has allowed students who were exposed at school to be tested at school and if negative, to remain at school. Consent for this program can no longer be accepted verbally over the phone, so it is important that you complete the consent using the link below.
If you choose to DECLINE to participate in this program, you will still need to complete the form using the link below and choose the decline option. If/when there is an exposure for your student here at school, you will need to dismiss your student immediately and keep them home for the proper quarantine period.
You can contact the district COVID Team at 774-392-6477 or covidteam@falmouth.k12.ma.us. If you have a medical related question, please contact your school nurse or your primary health care physician.
Matilda Leocadio mleocadio@falmouth.k12.ma.us
---
Each week I will include a Google Form as a vehicle for you to share your thoughts and ask questions.
Thank you for all your continuous support.
Together,
Rose Moran Jill Meserve Anne-Marie Iandoli
Principal Assistant Principal Special Education Building Admin.