Return to Headlines
Mako Memo - November 5, 2021
MAKO MEMO
November 5 , 2021
Dear Mullen-Hall Families,
Another week completed and many exciting events took place this week. The third grade had a virtual author visit with Kate Messner & Traci Sorell "Rethinking Thanksgiving: History, Holidays, and Gratitude."
On Friday the entire school was treated to the Extreme Science Show, brought to us by our generous PTO. Students enjoyed both events immensely!
.

Our spreading of kindness challenge continues this week.
This weeks' challenge is "Be Grateful and Give Back ."
And the ST MATH PUZZLE MASTERS ARE ….
First Place: Mr. Knowlton's Second Grade Class.
Second Place: Miss Dunn's Kindergarten Class
Third Place: Ms. Petisca's First Grade Class
Congratulations to all!
Our two week challenge has come to an end but JiJi still needs to get to the Antarctic by June.
So keep on puzzling at home so we can help JiJi finish the trip!
---
Next week will be our first SPIRIT WEEK this year at Mullen Hall!
SPIRIT WEEK- NOVEMBER 8-12th
MONDAY: Wear your Mako/Falmouth Gear
TUESDAY: Dress in your favorite sports gear
WEDNESDAY: Dress in your favorite color
THURSDAY: No School ​/ Veterans Day
FRIDAY: Wear your Halloween Costume
---
Upcoming Dates :
November 8-12th Spirit Week!
November 10th- Picture Retake Day
***(Please note: if you are having pictures Re-taken, you will need to send in your child(s) original picture packet!)***
November 11th- No School-Veterans Day Observance
November 24, 25, 26th- No School-Thanksgiving Observance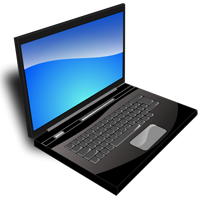 Reminders: Please remember to charge Chromebooks over the weekend.
---
FROM HUMAN RESOURCES:
Dear Families,
We hope the school year has been off to a solid start for you and your children. Last year we engaged in a community discussion with Dr. Kalise Wornum (consultant who has been working with since last year to deepen our collective work around equity, inclusion, and an anti-racist agenda) to plan the next steps after groups of parents and educators wrapped up the book study; White Fragility by Robin DiAngelo. One of the next steps included introducing the new Diversity, Equity, and Inclusion Officer once hired. Dr. Duerr introduced Jacquelyn Hartman to families and staff on 10/15/21 (see attached). Another step was to share the texts the Administrative Team (comprised of Principals and the Superintendent's Central Office Administrators) to further engage in deep dialogue, understanding, and action focused on our anti-racist and anti-bias focus.
We are currently reading Everyday Antiracism: Getting Real About Racism in School By Mica Pollock (2008).The various authors provide essays that help us deepen our knowledge and understanding. Each essay is followed by guiding questions to promote discussion and reflection. If anyone is interested in leading a book study using this collection of essays and would like a hard copy of the book, we can provide 10 copies. Please email Jacki directly at: jhartman@falmouth.k12.ma.us or call Cell Phone: (774) 349-1638, OfficePhone: (508) 548-0151 ext. 172.
Attached is an online version of the book as a resource. BOOK
So far we have read:
Helping Students See Each Other's Humanity by L. Janelle Dance pp. 56-60.
Knowing Students as Individuals by Joshua Aronson on p. 67.
What Discipline is For: Connecting Students to the Benefits of Learning by Pedro Noguera's Essay on pp. 132-137.
Expanding Definitions of 'Good Teaching' by Lee Anne Bell pp. 287-290.
Valuing Students' Home Worlds" by Eugene E. Garcia pp. 294-297.
Thank you for your continued commitment to this work. Best regard, Joany
---
The Falmouth Public Schools Food Service Department is asking for your patience and support as we navigate new challenges. As you may be aware, we are currently faced with unprecedented shortages of food and packaging materials, massive delays or cancellations of deliveries, and department labor shortages. Nationwide shortages and delays have affected the availability of certain food items, leading to substitutions of menu items we've been able to offer regularly in the past. These supply issues are occurring throughout the country and are especially challenging for school systems, due to the quantity of meals we serve and the nutrition standards we follow. All of this means that we may need to make quick substitutions to our menu based upon what we are able to acquire. We know that this affects students, and we are doing our best to provide updates about menu changes when possible as soon as we identify an issue. Please know that our number one priority continues to be providing healthy, nutritious, and appetizing meals for your children. We love seeing them every day and appreciate your support and patience as we continue to offer meals at no charge for all students. The good news is that free breakfast and lunch will continue throughout the school year, so please stick with us while we face yet another challenge. Your participation helps our program stay strong, and we look forward to serving you! Sincerely, Andrea Burns Food Service Director (508)548-0151 x 136 Sudden changes are happening and are beyond our control . Thank you for your understanding.
---
TITLE 1 NEWS
Title 1 Information Meeting Invitation (English)
Title 1 Information Meeting Invitation (Portuguese)
---
A Clipper Performance
"Tickets for FHS Theatre Company's fall production of Twelve Angry Jurors are now on sale! Visit their website to purchase tickets! The show runs Friday, November 12th at 7pm, Saturday, November 13th at 1pm and 7pm and Sunday, November 14th at 1pm. Masks are required to attend any FHS Theatre Company performances at this time.
FHS Theatre Company Presents: Twelve Angry Jurors "
---
COVID-19 Information
You can contact the district COVID Team at 774-392-6477 or covidteam@falmouth.k12.ma.us.
If you have a medical related question, please contact your school nurse or your primary health care physician.
Matilda Leocadio mleocadio@falmouth.k12.ma.us
On Tuesday 10/26, the Department of Elementary and Secondary Education (DESE) announced that after consulting with medical experts and state health officials, Commissioner Jeffrey Riley will extend the mask requirement in all K-12 public schools through at least January 15, 2022.
---
Each week I will include a Google Form as a vehicle for you to share your thoughts and ask questions.
Together,
Rose Moran Jill Meserve Anne-Marie Iandoli
Principal Assistant Principal Special Education Building Admin.