Return to Headlines
Mako Memo - October 7, 2021
Mako Memo
October 7, 2021
Dear Mullen-Hall Families,
There is no school on Friday 10/8 which is a full Professional Development Day for Falmouth educators, and there is no school on Monday 10/11 which is Indigenous Peoples' Day.
In honor of Indigenous Peoples' Day, the school district, in partnership with the Mashpee Wampanoag Tribe, hosted a drum and dance performance on Wednesday. Members of the Mashpee Wampanoag Tribe performed on the field for the entire school. Thank you for the dance ! May we continue to dance together !
---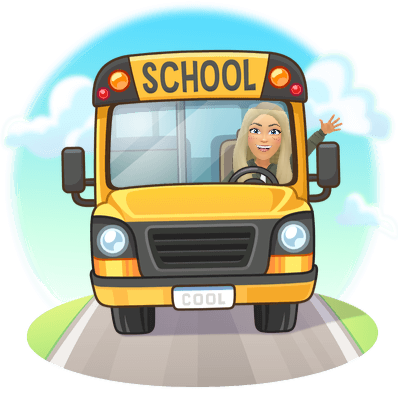 NEW MULLEN HALL BUS ROUTES
New routes began on October 6th. To allow drivers an opportunity to learn their new routes.
NO BUS "SWITCHES" will be allowed until after October 12th. Thank you very much for your patience and understanding!
Please alert the office if your child rides a different bus than the assigned bus to your home address. A list was provided to the school by the transportation office. We understand the changes to assigned buses due to daycare arrangements.
---
Upcoming Dates :
October 11- No School- Indigenous Peoples' Day
October 19- Early Dismissal & Parent Conferences
October 22- Haunted Playground Spooktacular Dance 6pm-7:30pm (Rain Date 10/29)
*PTO needs many volunteers! Please use the link below to see the "jobs" and
time slots needed! https://www.signupgenius.com/go/5080E49A5AC29A1FD0-playground
October 29- Halloween Parade
Technology Update- Kindergarten IPads will NOT be going home this week. We will keep you posted.
Calling All volunteers! If you would like to assist with after school activities please reach out to Megan Miner Meminer128@gmail.com
---
Don't Forget!
PTO FALL FUND DRIVE 2021-2022.
Donate to the Mullen Hall PTO Fall Fund Drive
---
COVID-19 Information
If you would like to consent to have your child participate in the Test & Stay program, please sign up online here: Test & Stay Consent. If you do not want to sign up online, a hard copy of the consent form has been sent home with your child. Testing information and the hard copy consent form are included here, as well: FPS COVID-19 Testing Family Letter.pdf and DESE Student COVID-19 Testing Consent Form.pdf.
By signing up for the Test & Stay program, your child will be able to remain in school following an exposure by taking a rapid COVID-19 test here at school for five consecutive days so long as their test results are negative and so long as they do not show any symptoms.
We will continue to ensure students and staff practice mask wearing and regularly washing hands or using the hand sanitizer stations in every classroom. Please remember if your child has any health concerns, you may contact Nurse Matty directly.
Matilda Leocadio mleocadio@falmouth.k12.ma.us If you have concerns that are COVID related, please contact covidnurse@falmouth.k12.ma.us
---
Restorative Practices & Discipline Philosophy
Falmouth Public Schools is based on humanitarian and democratic principles and recognizes the rights and dignity of others. As a community of educators, we believe that building relationships with students is paramount to their success. This includes building collaborative relationships with students and their families, so together we can partner to ensure student success. The ultimate goal of restorative practices and school discipline is to build inclusive school communities that allow students to remain actively engaged in learning and minimize time taken from instruction and learning. We need the support of all stakeholders, especially our families, to make this goal a reality.
Our intentions for restorative practices and discipline are aligned with the following objectives:
Provide students with ample opportunities to change behavior and nurture/restore relationships.





Provide a program that is progressive and restorative by design.





Provide understanding of appropriate though varied administrative responses to discipline referrals, concerns.





Provide students, parents/guardians, and school personnel with clearly stated advanced knowledge of the courses of action to be followed in handling discipline matters.





Provide professional learning and support to employ strategies and actions that align with the principles of a democratic society.
Each day in our schools, we influence our students' social emotional learning and development while employing restorative practices to help strengthen our learning community. We are focused on building healthy, positive relationships; preventing harmful behavior; productively resolving conflict with individuals and groups; and fostering a positive and inclusive learning environment. We value open dialogue to repair relationships, and we remain unequivocally committed to the principle that disorderly and disruptive behavior shall not be permitted to interfere with other students' access to learning. To maintain a safe and respectful learning environment, staff will work to address and support behavioral concerns and address behaviors at the teacher/classroom level. These conversations may also include peers, parents/guardians, and the administration who all share the responsibility to support and maintain a safe and inclusive learning environment and school community.
Every reasonable effort will be made to keep students in their learning environment, using suspension and/or expulsion only as a last resort. Our goal is to keep students in school and actively engaged in learning.
To learn more about Restorative Practices, please click here.
---
Our Story Walk for this month is We Are Still Here by Traci Sorell.
Twelve Native American kids present historical and contemporary laws, policies, struggles, and victories in Native life, each with a powerful refrain: We are still here!
Thank you to our partnership with Eight Cousins and support from our generous PTO this book has been added to classroom libraries.
---
Mullen Hall Playground
SPOOKTACULAR and BAKE SALE!
When: Friday October, 22nd, 6-7:30PM. (Rain Date: 10/29)
Where: Mullen Hall Playground
Halloween Costumes are welcome!
Calling all goblins and ghouls for a frightfully fun night before Halloween! Come Boo-gie with friends and family while enjoying music, pizza, a spooky Bake Sale, and tons of fun!!! Pizza slices, treats and snacks will be $1.00.
All Children must be accompanies by and adult at all times.
Organized by the Mullen Hall PTO
---
Each week I will include a Google Form as a vehicle for you to share your thoughts and ask questions.

Enjoy the long weekend. Thank you for your continuous support!
Together,
Rose Moran Jill Meserve Anne-Marie Iandoli
Principal Assistant Principal Special Education Building Administrator

#IAMACLIPPER